Mr. S.P. Lohia, Chairman (Indorama Corporation and Indorama Ventures)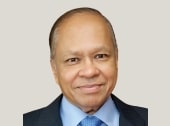 Mr. S P Lohia is the founder of Indorama Corporation. He established PT. Indo- Rama Synthetics along with his father, Mr. M.L. Lohia, in 1975. He has more than 40 years of experience in the manufacturing industry and sits on the boards of various companies that are part of Indorama Corporation. He is also the Chairman of Indorama Ventures Public Company Limited (listed on the Thai Stock Exchange). He has a Bachelor of Commerce degree from the University of Delhi.
Mr. Amit Lohia, Vice Chairman (Indorama Corporation)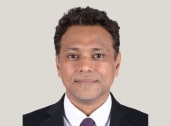 Mr. Amit Lohia, a Bachelor of Finance Degree holder from Wharton School of Business, USA, joined Indorama Corporation in 1995. Since then, he has successfully been running its world-wide operations, acquired & turned around distressed assets and established large scale green field projects for Indorama in various parts of the world. He sits on the board of various companies that are part of Indorama Corporation.
Mr. Manish Mundra, CEO Africa & Managing Director
Mr. Manish Mundra is a Management Graduate (MBA) in Finance and Marketing from University of Jodhpur, Rajasthan, India. He has over 20 years of international management and M & A experience in a wide range of manufacturing industries.

Mr. Mundra joined Indorama in 2002 in Corporate Strategy, reporting to the Chairman, Mr. S P Lohia. As a result of his resourcefulness, he was later transferred to Indorama Nigeria in 2005 as a Project Manager for the acquisition of Eleme Petrochemicals Company Limited. Post-Acquisition, he continued to play important roles in various departments and initiatives, especially marketing, government relations and community engagement.

Mr. Mundra was appointed as Deputy Managing Director of the Company in 2007 and as the Managing Director in 2009. He has exhibited tremendous management skills in running the Nigeria and Senegal operations, especially the expansion projects which are now concluded - Indorama Eleme Fertilizer & Chemicals Limited (IEFCL) and ICS Senegal.
Mr. Munish Jindal, Chief Financial Officer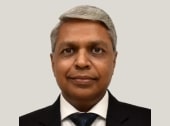 Mr. Munish Jindal is an Honours Graduate in Commerce and a qualified Chartered Accountant from India. He has over 25 years of rich experience in corporate finance and commercial activities in an array of different industries.
He has been working in Indorama since 1997 and in Indorama Eleme Petrochemicals Limited since January 2007. Since 2008, Mr. Jindal is the Chief Finance Officer (CFO) of the Company in Nigeria and was appointed as a board member in March 2009.
Mr. Deepu Sivadas, Director
Mr. Deepu Sivadas is the Chief Technical Officer of Indorama Eleme Petrochemicals Limited and Indorama Eleme Fertilizer & Chemicals Limited.
Mr. Sivadas is a Mechanical Engineer from India with over 28 years of rich experience and excellent track record in Engineering, Technology, Project Management, Operations, Maintenance, Productivity, Safety and Quality Management Functions. He possesses vast leadership and technical expertise in Petrochemicals, Refinery, Oil & Gas, Polyester, Polyester Intermediates and Fertilizer Industries in India, US, Indonesia, Nigeria and Senegal.
He was responsible for the engineering, construction and commissioning of IEFCL Projects in Nigeria. Mr. Sivadas is also having extensive experience in the field of Mergers & Acquisitions, Project commercial matters, Operational Excellence & Best Practices.
Mr. Christopher N Okeke, Director
Mr. Christopher is one of Nigeria's leading legal Commercial Lawyers and is a distinguished and long-standing member of the Nigerian bar. He founded and acted as Managing Partner of Ajumogobia & Okeke, which he helped build into one of Nigeria's leading and most renowned Commercial Law Firms before retiring after 26 years to focus exclusively on his Agri-business interests in December 2009. He has developed one of sub-Saharan Africa's largest agricultural concerns with a land bank of some 35,000 hectares of titled farmland and Cassava and Rice processing facilities. He is now leveraging on his forty year experience in farming and agro-processing to establish an Agricultural Platform Company with integrated global best practice farming and processing operations and to then list the Company on a reputable International Exchange. Whilst now focused on his agribusiness, Christopher continues to act as Honorary Legal Adviser to the British High Commissioner to Nigeria, a position he has held since 1989.
Dr. Maikanti Kacalla Baru, Director
President Muhammad Buhari appointed Dr. Maikanti Kachalla Baru as 17th Group Managing Director ("GMD") of Nigeria National Petroleum Corporation("NNPC"). Until his appointment as GMD of NNPC on 4th July 2016, Dr. Baru was appointed Technical Advisor (Gas Matters) in March 2016 to the Minister of State for Petroleum Resources and until March 2016, he was Group Executive Director, Exploration and Production of the NNPC.

Dr. Baru is an indigene of Bauchi State. He obtained his West African School Certificate in 1978 from the Federal Government College Jos and later bagged a First Class Honours in Mechanical Engineering from Ahmadu Bello University, Zaria in 1982. He also attended the University of Sussex, United Kingdom, where he graduated with a Doctor of Philosophy in Mechanical Engineering in 1987. He has also attended prestigious institutions such as the Harvard Business School, College of Petroleum and Energy Studies, Oxford, Columbia University Business School, New York and the Stanford University's Graduate School of Business among others.
Mr. Alex Okoh, Director
Mr. Alex Okoh is the present Director General of the Bureau of Public Enterprises (BPE).

Mr. Okoh, a Master's Degree holder in Banking & Finance from the University of Ibadan and an alumnus of Harvard Business School, was the Managing Partner of Ashford & McGuire Consulting, before taking over as the DG of BPE in April 2017.

Mr. Okoh, who is currently a member of the Presidential Economic Advisory Council, has 32 years of experience in banking industry and Management Consultancy. Mr. Okoh has acquired international working exposure through programs with Citibank New York, Fidelity Bank London, Swiss Banking Corporation, Zurich and Grindlays Bank, Zimbabwe.

His former employers include Nigeria International Bank Limited (Citibank) and United Bank for Africa Plc.
Mr. Emmanuel Aguma (SAN), Director
Mr. Emmanuel Aguma, SAN is a Rivers State lawyer. He is the current Attorney General and Commissioner of Justice in the state. Between 2000 and 2002 he worked as Secretary of the Nigerian Bar Association Port Harcourt Branch, and also chaired the Bar from 2006 to 2008.

On 10 July 2015, the Legal Practitioners Privileges Committee conferred the rank of Senior Advocate of Nigeria (SAN)